Enjoy the gloom!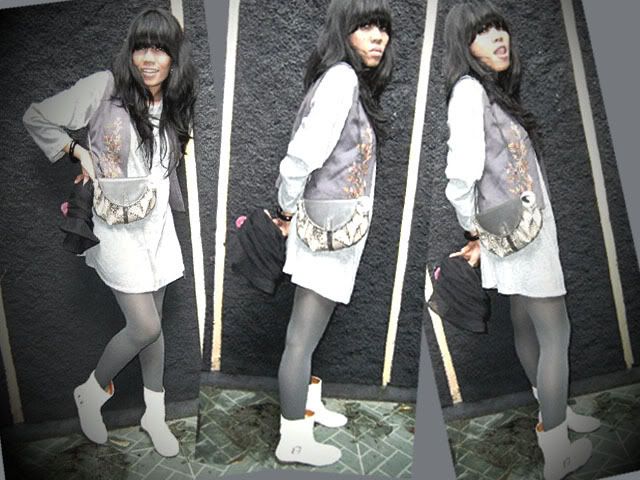 grey loose dress: thrifted
greyish vest : JafRe, japan
grey opaque : sist gift, japan
white boots : chinese market
snakeprinted purse : mom's
Two years ago, i do really hate black and grey color outfits. I often choose the bright color..it makes me alive. But somebody old me that grey makes you look even greater! ahha..okay then.! let's apply on some!
Now i'm sitting here alone with my guava juice listening t "true colors-phil collins" at Ringmaster doughnuts. I'm truly having the best ME time.